Bomberman Land
Great news! The Bomberman Land Touch! 2 (for Nintendo DS) and Bomberman Land (for PSP and Wii system) are out in the market. Published by Hudson Entertainment, all these three versions can now be purchased at a $29.99 retail price each.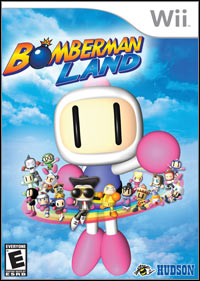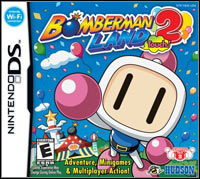 The Bomberman Land features a fun single player mode to the original Bomberman, while keeping true to the multiplayer mode that's made it so popular. To boot, additional attractions have been added into the new Bomberman Land system. Both the PSP and the Wii versions come with 50 attractions. The Nintendo DS version on the other hand features about 40 attractions.
While all these features make the new Bomberman Land a joy to play with, the greatest Bomberman feature that makes for a fun gaming is the classic multiplayer system that people have come to love. Up to four players up for global competition are allowed on the Nintendo DS and PSP system, while for the Wii version, there are six battle modes available with 20 maps for each battle mode.
The Bomberman Land series also includes a Story Mode for single players wherein you can go exploring a fantasy land while solving puzzles and taking on quests to save Bomber world.
The Bomberman series has always been known for its addictive, fun and lively gameplay, and with the introduction of these three new systems, the series just got a whole lot better and more fun!