Five Reasons Why Bomberman Act: Zero is Way Beyond Awesome!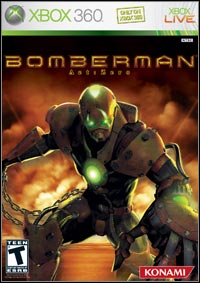 Bomberman is a classic act, but with the release of Bomberman Act: Zero, it's even way cooler. If you're not sold on the new Bomberman yet, here are five reasons why you should definitely try it:
It's BOMBERMAN! – What could be more awesome than it being Bomberman? Behind all the rugged exterior of the Bomberman Act: Zero, it's the very same Bomberman that you have come to love and enjoy all these years.
Global Online Play – The Bomberman Act lets you compete online and challenge players from the US, Australia, Japan, Canada, etc.
Eight Player Madness! – The Bomberman Act is known for its multiplayer experience. Up to 8 players can simultaneously play in the game's large playing field.
HD Graphics – This Bomberman supports a 1080i resolution, this means it's high definition graphics at its best!
Statistics Tracking – Bomberman Act is the first ever Bomberman to feature statistics tracking for each player on a global scale!